The Payments Portal has quickly become one of our most used features. With this, we're excited to continue to expand on it and get these new updates out to you!
Here's what's new:
Checkout Only Page
As of today when you create a new program, you will have the option of using the original detailed Program purchase page or the new Checkout page. The Checkout page was designed to be extremely minimal for coaches who already have an existing marketing website to link from, or just want a more streamlined checkout experience.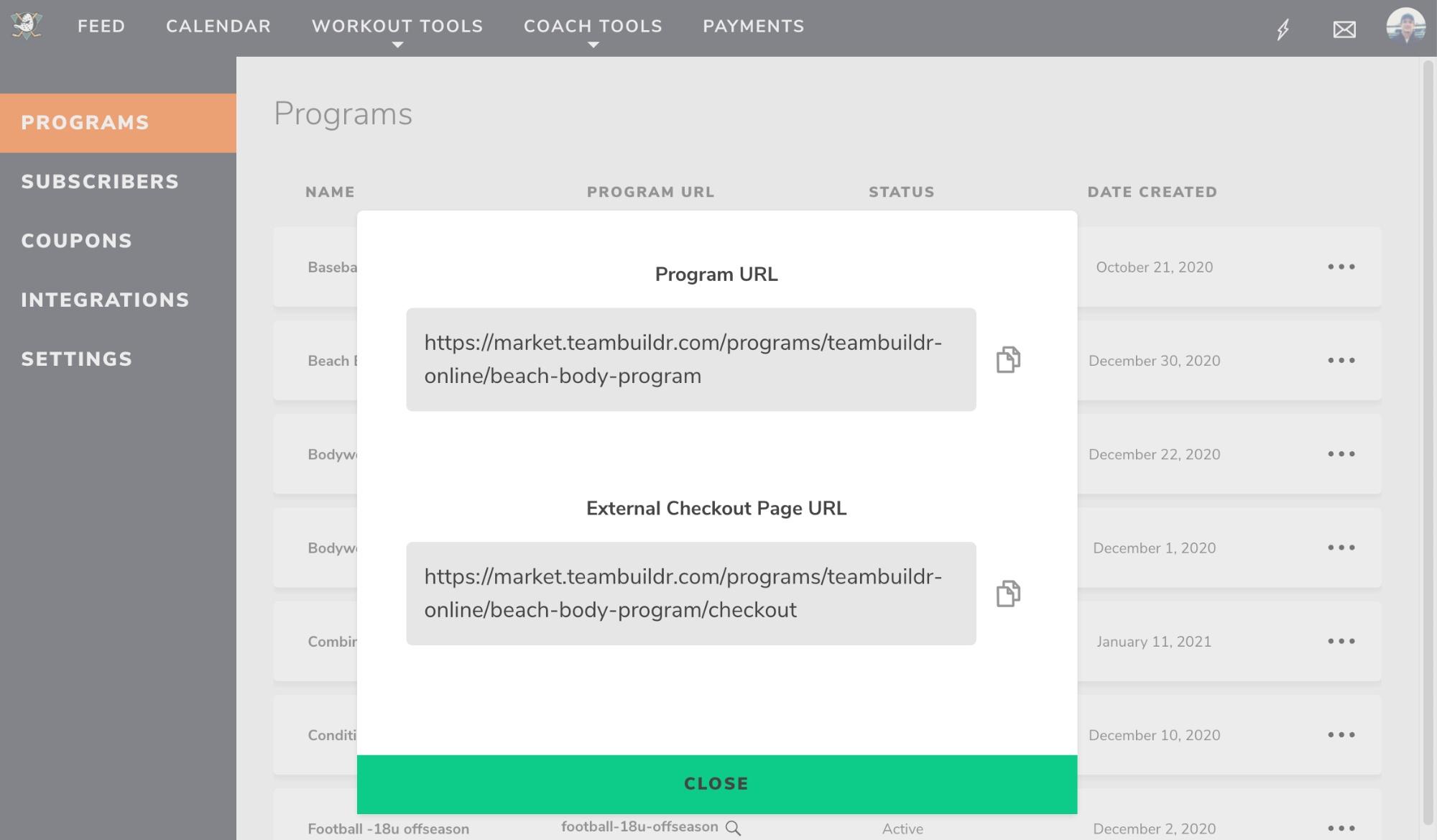 You can view the two link options by clicking the "Program URL" from the list of Programs view or you can click the more menu ("...") for a Program and click the "Preview" option.
Prorated Refunds on Cancellation
When cancelling a subscription in the Payments portal, you will now have the option to refund the remaining time left on the subscription to the subscriber. This can be extremely useful when you want to add a subscriber to a new program after cancelling their existing one. Selecting to refund the remaining time left on a subscription will essentially credit the subscriber's account and that credit can then be applied to to a new program purchase or returned to their bank account (this happens automatically if a new program is not purchased within a couple hours).
Custom Header Font on Program Detail Page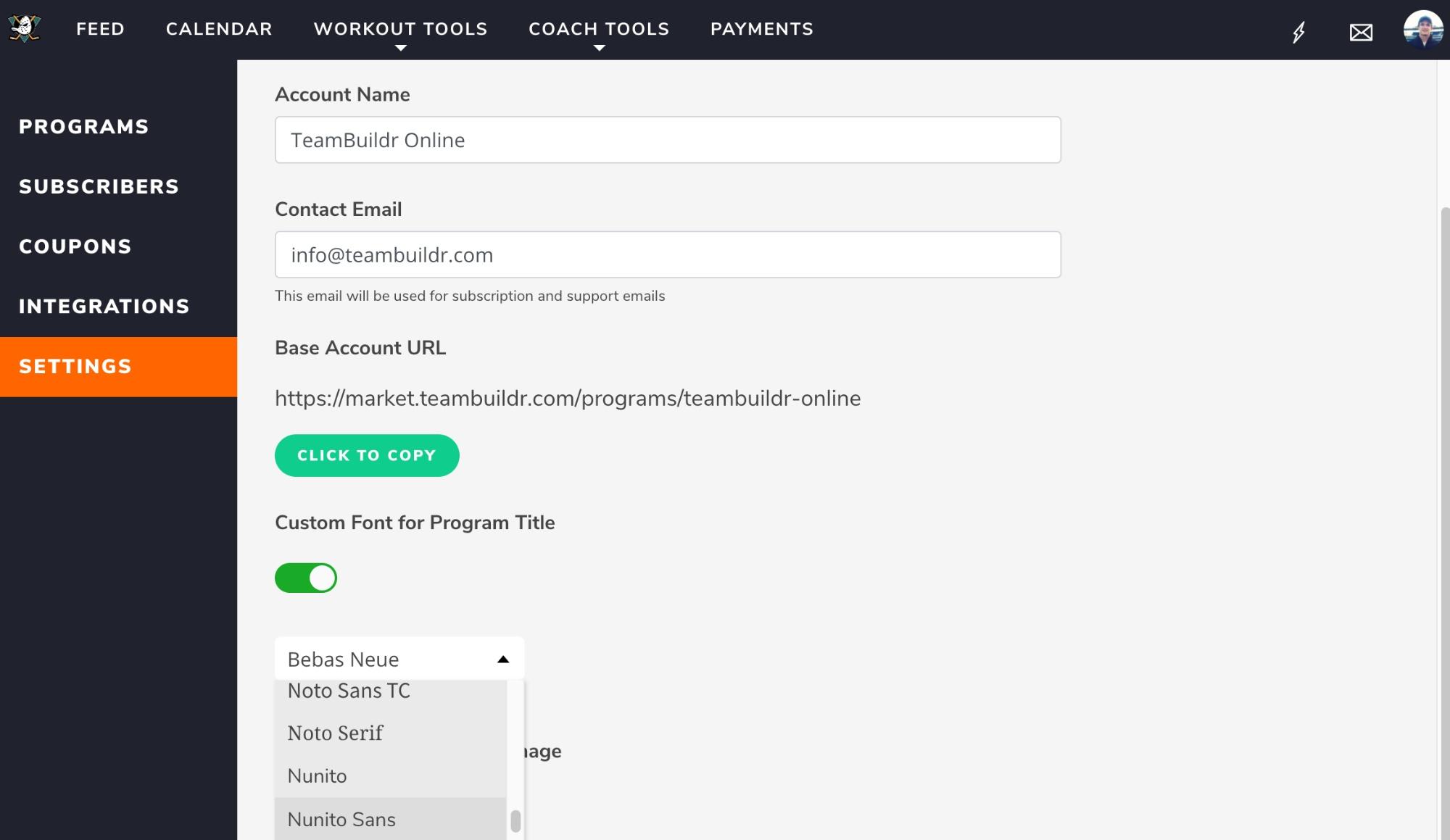 There is now a "Custom Font" option in the Settings tab of the Payments portal that offers a selection of alternative fonts to use for the header of your Program pages. Note: this will only apply to the header of the Program Detail pages and not the new Checkout pages.