A few months ago we started working on revamping our reporting page and wanted to share what we have completed thus far. Starting today, when you go to the current Reporting page you will see a bar at the top of the page saying "Check out the NEW Reporting Beta". Clicking this will take you to the new Reporting page where you will have up to 3 reports available - 1 is brand new and the other 2 are familiar but revamped! Here's whats new:
Athlete Selection Tool
Prior to running any report, you will need to select who you want to include using the new selection bar on the left-hand side of the screen. In the past, you had to select who you wanted to run the report for individually for each report, but on the new Reporting page your selections will persist between reports . This will allow you to run several reports for a specific group of athletes much more efficiently.
Activity Report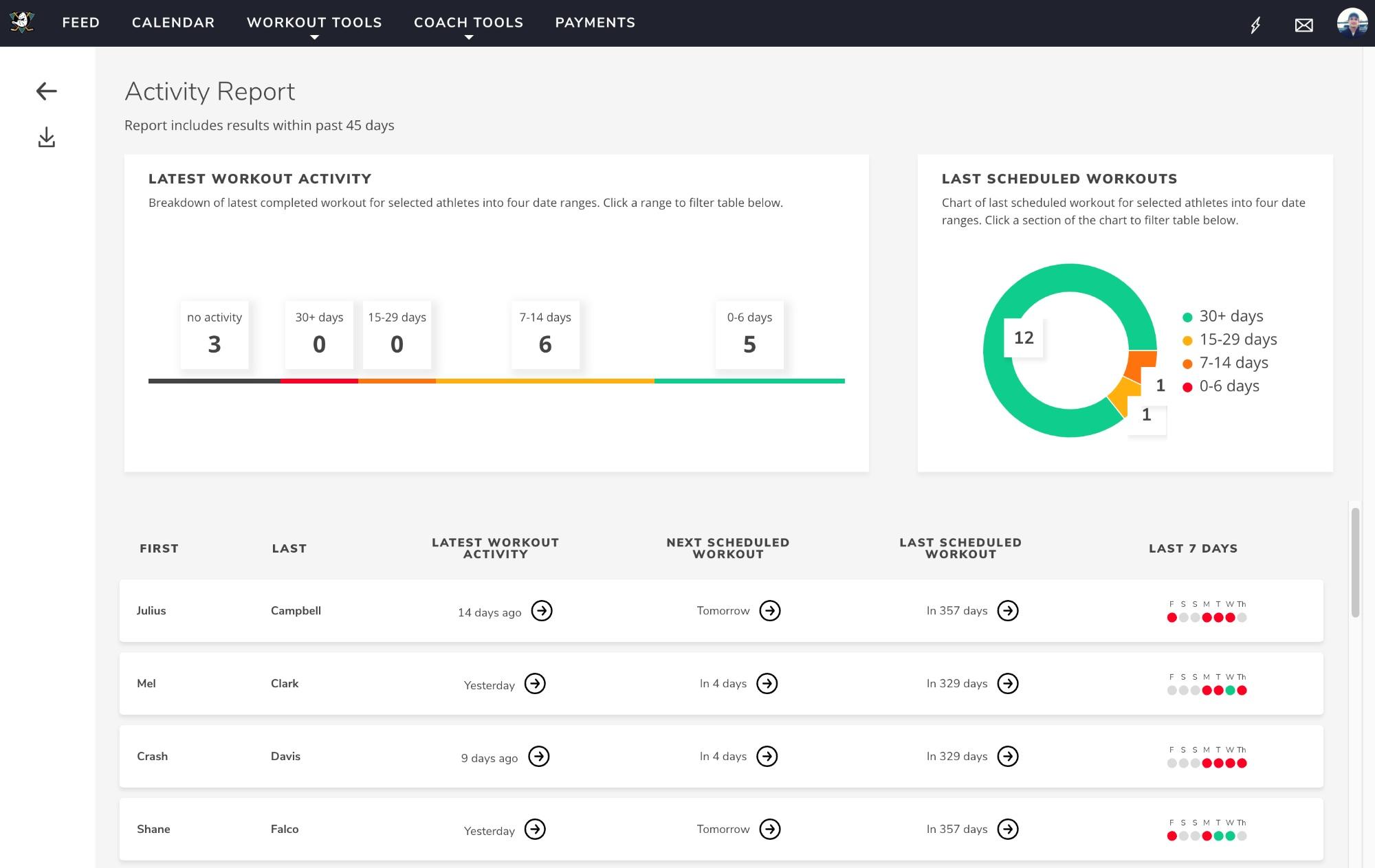 The Activity Report is a brand new report that is available to all TeamBuildr customers. The goal of the Activity Report is to give coaches the ability to get a quick snapshot of their athletes' latest workout activity, next scheduled workout and the last scheduled workout on their calendar.
Pro Tip: Clicking a section of the charts at the top of the report will filter the list of athletes in the table below them.
Max Report
The Max Report is one of the most used reports in TeamBuildr and while we kept all of it's original functionality, we added some big new features:
- A custom time frame can now be selected - it no longer just defaults to the athletes' current max/pr
- A chart is now generated at the top of the report that pulls together the average value for each item selected on the report. Selecting an athlete from the table below the chart will update the values and compare them to the current group of selected athletes.
- Body Weight is now available as a column toggle after selecting (it doesn't have to be added as an exercise on the first panel anymore).
Raw Data Report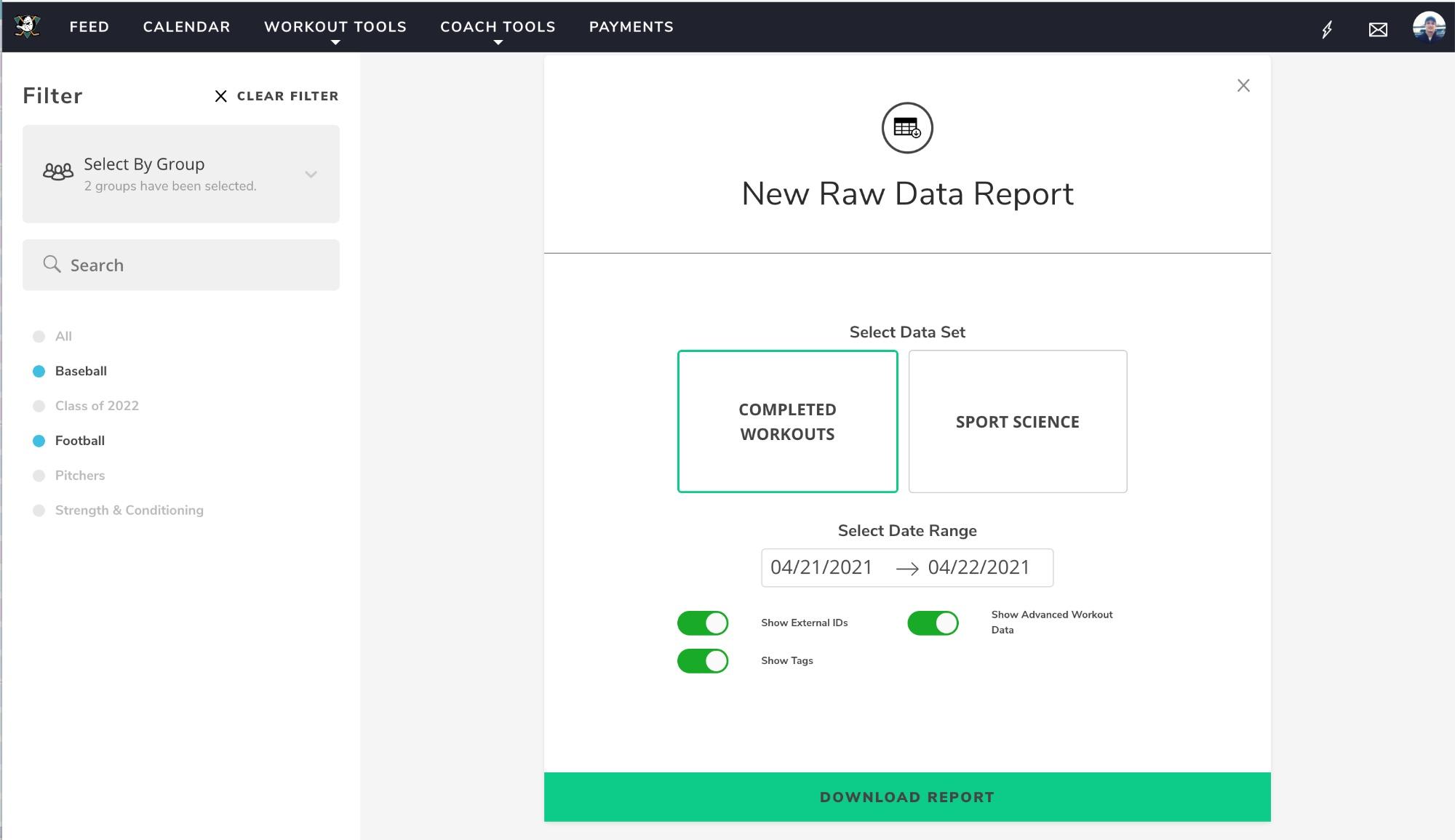 The Raw Data Report output remains the same from the previous version, but we have tried to make the data selection process much easier - including a more user friendly date range picker!
We look forward to hearing your feedback on the new Reporting beta page. We will continue to add reports to this page as we complete them, but wanted to get some of these in your hands in the meantime!