The Journal has become an important source of information for coaches and athletes - especially over the last year. While it is great to be able to go to the Journal page and read through entries, we (and a lot of our customers) thought it would be useful to be able to refer to the Journal while programming on the calendar.
So, we are are excited to announce today that the Journal is now a widget on your Calendar Sidebar. To start using this widget, you just need to click the "Sidebar" button on the bottom left side of the Calendar page and then click the "Journal" button when the sidebar appears.
Here are a few things to note as you get started using the new Journal widget:
Your Journal
When the Journal first loads, you will see your own personal Journal. This is a great place to add some notes/reminders that come up a lot while programming as it will be the first set of entries you see.
Athlete Journals
If you would like to view a specific athlete's Journal, you can select their name from the athlete dropdown box at the top of the widget OR you can simply switch to an athlete's calendar and TeamBuildr will automatically load their Journal for you. This will let you view any public entries made by the athlete as well as any private entries made by you or any other coaches on TeamBuildr.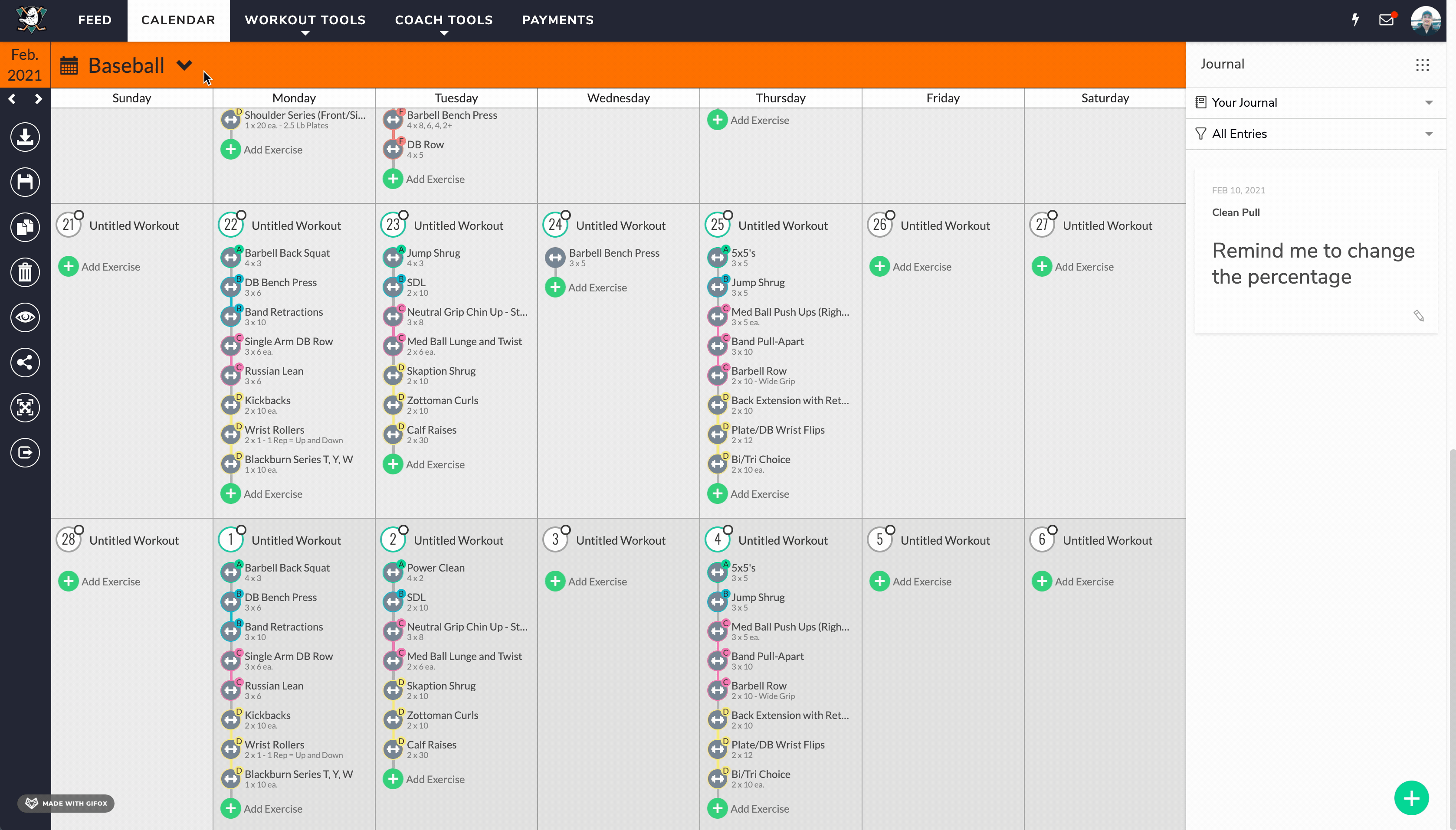 Exercise Filtering
You can filter the entries even further by selecting an exercise from the second dropdown at the top of the widget OR you can just click the icon next to a programmed exercise and TeamBuildr will automatically filter the entries for you. You will be able to refer to any notes the athlete recorded for this exercise during a workout and any entries coaches made specific to this exercise (this can be extremely helpful while programming individually).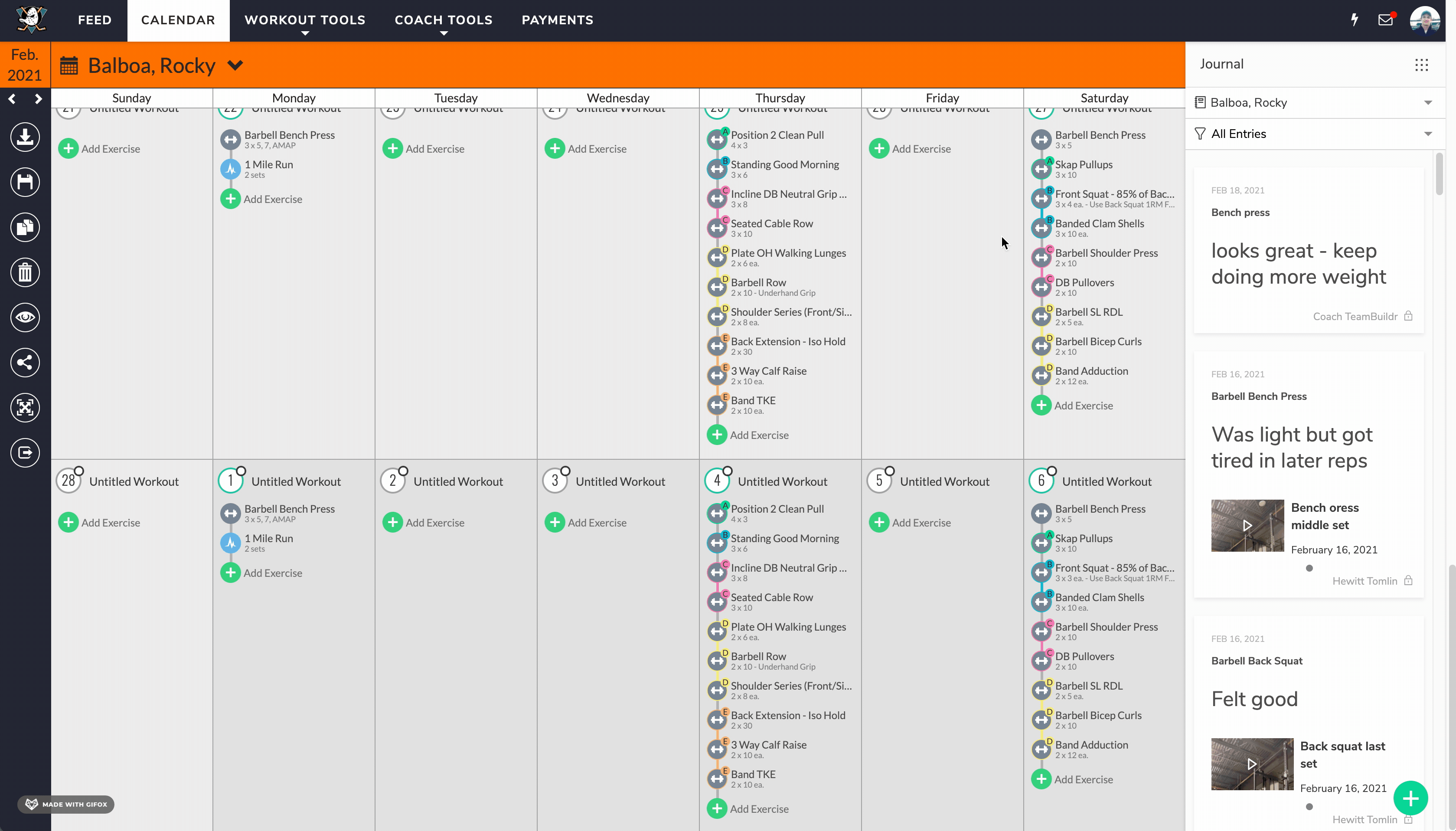 Adding a New Entry
Clicking the green add ("+") button at the bottom right will pop open a window to let you add a Journal Entry into the selected athlete's Journal (or your own if you do not have an athlete selected). It will also let you add an entry for a specific exercise if you have the Journal filter for an exercise - this is a brand new feature that we added just for the sidebar!
If you are new to TeamBuildr and haven't used the Journal before or you need a refresher on what it can do, check out our support video here.